THIRD WAVE COFFEE IN YOUR OFFICE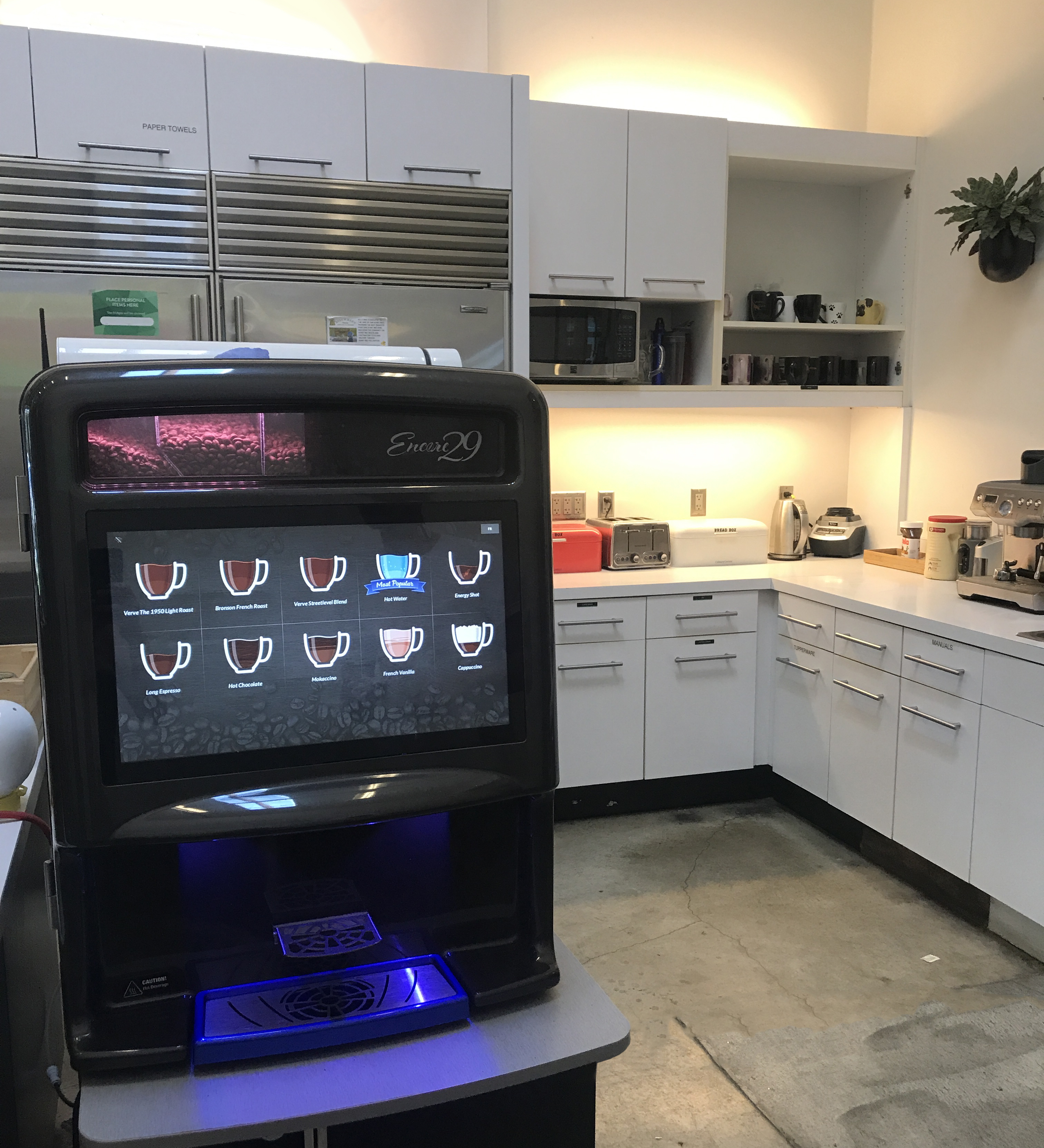 Employees shouldn't have to leave the office to find coffee they enjoy. We partner with third wave coffee roasters to bring their premium, award-winning coffees straight to your break room. Our coffees are meticulously crafted and roasted-to-order, ensuring you get the freshest and best tasting cup.
Coffee Equipment
And to brew the best cup, you're going to need the best equipment. We offer top-of-the-line batch brewers, bean-to-cup and espresso machines and can help outfit your kitchen with the right mix of equipment.